On Tuesday Apple were awarded a preliminary injunction which will block the sale of the new Samsung Galaxy Tab 10.1 in the EU (excluding Netherlands). The courts decision is slightly surprising viewing the evidence and doesn't cast a good outlook for other brands battling in the tablet market/
Take a look for yourself. Here is the Community Design patent (#000181607) filed by Apple -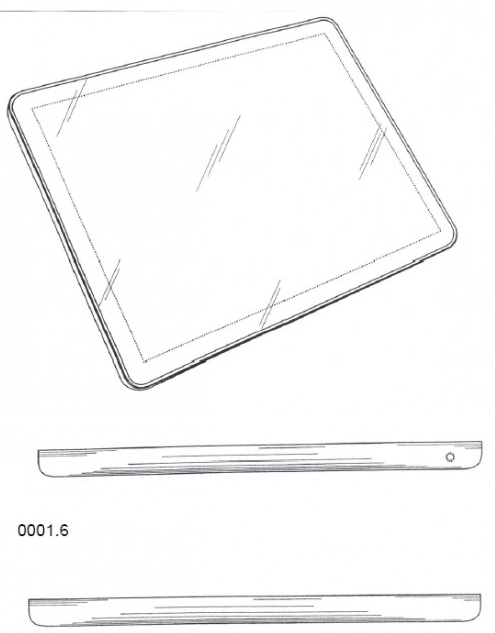 Yes your thoughts are probably the same as ours. That pretty much looks like every tablet on the market today and to be released in the future. Plain and simply Apple are just playing a bit dirty, only now applying this to what is going to be their biggest bit of competition yet.
These patent drawings are pretty generic (and that's putting it lightly), essentially just line drawings showing, well, a rectangle basically, and this is what the court in Germany have based their decision on.
Whats to stop Apple using these drawings against other competitors in the future, more and more Android tablets are becoming available on the market, many of which offer great feature for less than the ipad! Who knows what will happen once the Windows 8 Tablets start to arrive on the scene. We could see a clash of the titans between Apple and Microsoft in the near future!
Let me know what you think, do you think its is right for Apple to use the generic drawing and do you think the courts were biased in their decision?
Related posts: